Dynamics 365 for Manufacturing industry
Total years of experience
The manufacturing industry is highly dynamic and competitive in nature which makes it imperative for such businesses to have an integrated solution that can enhance efficiency, diminish costs, increase sales and profitability but most importantly, enable the organization to make accurate, informed and strategic decisions. An enterprise resource planning system such as Dynamics ERP for manufacturing industry might be the answer to all these requirements.
Benefits of Dynamics 365 ERP for manufacturing industry
The main difference between Statistic and Statistics is that the Statistic is a single measure of some attribute of a sample and Statistics is a study of the collection.
Real-time access to information
Dynamics ERP for manufacturing helps officials to monitor all key business information in real-time and transform them into business growth.
Make accounting easier
ERP allows for the accounting department to become a truly strategic part of the business by increasing productivity with improved accuracy and new insights into every aspect of your business.
Improved Inventory Management and tracking
An ERP sufficiently provides control over inventory components, precise demand-planning, streamlined production scheduling, and strong coordination of distribution channels.
Better production control
Dynamics ERP comes with bill of material data, inventory data, which helps in maintaining a transparent workflow within the manufacturing department. 
Streamlining and Automation of Business
A complete ERP software for manufacturing can definitely streamline the business processes and drive automation for manufacturing organizations.
Improved customer satisfaction
Accurate production planning, robust inventory management, streamlined process scheduling, and coordination among departments leads to on-time product delivery.
We help to grow your business with ERP solutions best suited to your needs. 
Microsoft Dynamics software suite
Try the entire family suite of Microsoft Dynamics 365 business solution to create a hyperconnected business that links sales, HR, operations, finance, supply chain, etc.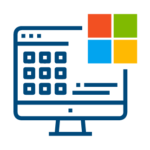 Dynamics solution by need
Looking for a specific solution to your organizational challenge? Choose specific modules which work seamlessly together and scale them as your organization grows.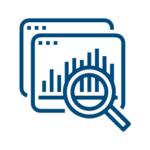 IF data is the new oil then data analytics tool from Microsoft are its refinery. Accelerate our business productivity and efficiency with data visualization and analytics.
Hear about us from our trusted clients
We were not sure if Azzarosol is going to do anything different from what we have already been doing. But they were confident of turning things around for us within the first few months, I was startled to see the enhancements in productivity, efficiency .
Things were not going as we envisaged when it came to ERP implementation. However, Azzarosol provided a timely solution to get things back on track. They are reliable, experienced, and most importantly come at a great value for money".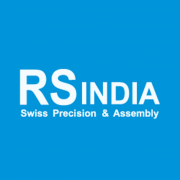 I am not sure how we were able to run our business before Dynamics business central implementation. It has enabled us to focus on the core of our business whilst all the processes are taken care of in an efficient manner. Azzarosol has become our partner of choice.
What a great difference a great partner can make. We have done more with our business in the past 1 year than we have in the past so many years. Partnering with Azzarosol has brought speed, efficiency and accuracy to our business
Ready to partner with our expert team members?