Dynamics 365 for FMCG industry
Total years of experience
ERP (Enterprise Resource Planning) for the FMCG industry helps them achieve higher productivity whilst maintaining highest degree of transparency of the supply chain. Food companies can manage and optimize their business processes – from sales, purchasing, accounting, finance, and production to logistics. Ordering raw materials, processing orders, managing and optimizing recipes, billing, production planning, and a lot more. 
ERP systems for food manufacturers also play a crucial role to comply with industry regulations and ensure product traceability and quality control. Consumers expect to have full transparency of their food and an ERP needs to be able to visualize these flows of goods and data.  
Benefits of Dynamics 365 ERP for FMCG industry
Improve manufacturing process
Dynamics 365 shortens the time necessary to complete daily chores. This increases efficiency and production.
Minimize wastage
Productivity increases profits. It is vital in the service business to quote correct person-hours and maintain track of them. And Dynamics 365 makes it possible.
Real-time data
Resource management and allocation is key to service industry. With Dynamics 365 you can plan and allocate resources basis requirements leading to improved efficiency
Product quality control
Dynamics 365 interfaces smoothly with other Microsoft products, making it easy to control the quality of the goods being manufactured and shipped
Increase productivity
Dynamics ERP is hosted on the cloud. It is readily accessible from any mobile device, making it easy and effortless.
Leverage sales better
Dynamics ERP unifies all corporate processes on a single platform, allowing for real-time information access and easy collaboration across departments.
Our service takes on the tasks that computers do best. This makes us top ERP software company in India 
Try the entire family suite of Microsoft Dynamics 365 business solution to create a hyperconnected business that links sales, HR, operations, finance, supply chain, etc.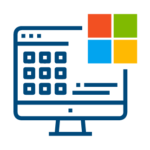 Create long-lasting relationship with your customers through various Microsoft Dynamics 365 CRM modules which work seamlessly together and scale them as your organization grows.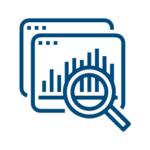 IF data is the new oil then data analytics tool from Microsoft are its refinery. Accelerate our business productivity and efficiency with data visualization and analytics.
Hear about us from our trusted clients
We were not sure if Azzarosol is going to do anything different from what we have already been doing. But they were confident of turning things around for us within the first few months, I was startled to see the enhancements in productivity, efficiency .
Things were not going as we envisaged when it came to ERP implementation. However, Azzarosol provided a timely solution to get things back on track. They are reliable, experienced, and most importantly come at a great value for money".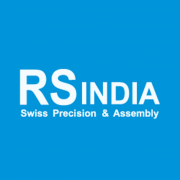 I am not sure how we were able to run our business before Dynamics business central implementation. It has enabled us to focus on the core of our business whilst all the processes are taken care of in an efficient manner. Azzarosol has become our partner of choice.
What a great difference a great partner can make. We have done more with our business in the past 1 year than we have in the past so many years. Partnering with Azzarosol has brought speed, efficiency and accuracy to our business
Ready to partner with our expert team members?