Dynamics 365 for retail & e-commerce industry
Total years of experience
In modern retail, the requirement for businesses and customers to stay connected is endless. Microsoft Dynamics 365 Commerce provides a solution that enables Retail and Commerce businesses to deliver the best possible customer experience throughout the buying cycle. Microsoft Dynamics 365 provides strong insights to customer engagement to meet day to day changing needs. A perfect customer experience starts with your employees having the tools they need. Dynamics 365 for Retail & Commerce is equipped with readymade integrations to 3rd party logistics, Bank integrations and embedded business intelligence with Power BI to transform your business.
Benefits of Dynamics 365 ERP for retail & e-commerce industry
Customer management
Retail firms may use ERP systems to preserve their customers' purchase history so that they can understand their customer's preferences and supply appropriately.
Inventory control
Inventory management is critical to increasing retail and e-commerce profit margins. ERP software integration monitors inventory movements and notifies staff of shortfalls.
Data integration
E-commerce has transformed the retail business. Like point-of-sale devices, e-commerce integration provides real-time transaction data. This data may then be utilized to regulate inventory, anticipate demand, and so on.
Multi-channel management
An ERP system unifies all retail channels on a single platform, enabling departments to communicate data in real-time. This results in a smooth flow of information among departments.
Boost Operational Efficiency
Dynamics ERP software helps organisations to organise and streamline everyday operations by capturing, storing, and managing information via an automated system.
Pricing management
The nature of the retail industry necessitates a dynamic pricing mechanism. A solid ERP system automates the process, making it adaptable and straightforward.
Our service takes on the tasks that computers do best. This makes us top ERP software company in India 
Try the entire family suite of Microsoft Dynamics 365 business solution to create a hyperconnected business that links sales, HR, operations, finance, supply chain, etc.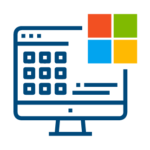 Create long-lasting relationship with your customers through various Microsoft Dynamics 365 CRM modules which work seamlessly together and scale them as your organization grows.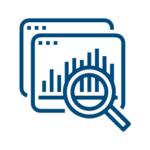 IF data is the new oil then data analytics tool from Microsoft are its refinery. Accelerate our business productivity and efficiency with data visualization and analytics.
Hear about us from our trusted clients
We were not sure if Azzarosol is going to do anything different from what we have already been doing. But they were confident of turning things around for us within the first few months, I was startled to see the enhancements in productivity, efficiency .
Things were not going as we envisaged when it came to ERP implementation. However, Azzarosol provided a timely solution to get things back on track. They are reliable, experienced, and most importantly come at a great value for money".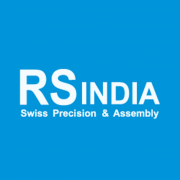 I am not sure how we were able to run our business before Dynamics business central implementation. It has enabled us to focus on the core of our business whilst all the processes are taken care of in an efficient manner. Azzarosol has become our partner of choice.
What a great difference a great partner can make. We have done more with our business in the past 1 year than we have in the past so many years. Partnering with Azzarosol has brought speed, efficiency and accuracy to our business
Ready to partner with our expert team members?