Dynamics 365 for EPC industry


Happy Clients
1
+


Total years of experience
1
+



Client Reviews
1
+
Azzarosol is comprehensive business solution provider for Engineering, Procurement & Construction (EPC) industry which has evolved over a period of 10 years of consulting with 50+ customers in 20 Different countries.
We understand your need for control over your construction and engineering business in the office and on the field.
Dynamics 365 offers customized EPC focused ERP and CRM solution that adapts to your needs which give you the ability to remotely manage job hours, procurement, project milestones, operations and much more.

Benefits of Dynamics 365 ERP for EPC industry

Global financial compliance
Completely GAP, FASB, and DCAA compliant and able to help your business right now, but also easy to adapt to any changes that may come in the future.

Accounting for construction
Support for Project Accounting, change order management, advanced budgeting and forecasting, and visual analytics.

Equipment Management
Schedule, pace and use expensive equipment's across multiple projects to get the most out of them.

Material Management
Manage your materials and buying processes more effectively. You can also keep a tap on the committed and actual costs for the project.

Scheduling prowess
We can help with all your scheduling needs, whether simple or complicated. Resource management solutions range from an easy-to-use to a full-featured Microsoft Project integration

Subcontract Management
Address all your subcontract needs at one place, including subcontractor compliance, lien management, change orders, etc.
Why choose azzarosol?

Our service takes on the tasks that computers do best. This makes us top ERP software company in India 
Services
Microsoft Dynamics ERP

Try the entire family suite of Microsoft Dynamics 365 business solution to create a hyperconnected business that links sales, HR, operations, finance, supply chain, etc. 
Business Central (BC) for SMEs

Finance & Operations (F&O) for medium and large enterprise

Human Resources
Supply Chain management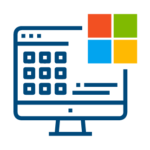 Microsoft Dynamics CRM
Create long-lasting relationship with your customers through various Microsoft Dynamics 365 CRM modules which work seamlessly together and scale them as your organization grows.
Sales & marketing

Service

Commerce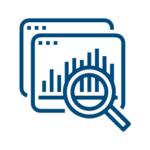 Data Analytics
IF data is the new oil then data analytics tool from Microsoft are its refinery. Accelerate our business productivity and efficiency with data visualization and analytics.
Power BI

Power Apps

Virtual CTO

Testimonial and blog

Integrated business solutions for customers in EPC industry
Reviews
Things were not going as we envisaged when it came to ERP implementation. However, Azzarosol provided a timely solution to get things back on track. They are reliable, experienced, and most importantly come at a great value for money".

Infrastructure Industry
What a great difference a great partner can make. We have done more with our business in the past 1 year than we have in the past so many years. Partnering with Azzarosol has brought speed, efficiency and accuracy to our business

Capacite Infraprojects
Ready to partner with our expert team members?

Looking for Job?
Start your Career with us