Dynamics 365 for EPC industry
Total years of experience
Azzarosol is comprehensive business solution provider for Engineering, Procurement & Construction (EPC) industry which has evolved over a period of 10 years of consulting with 50+ customers in 20 Different countries.
We understand your need for control over your construction and engineering business in the office and on the field.
Dynamics 365 offers customized EPC focused ERP and CRM solution that adapts to your needs which give you the ability to remotely manage job hours, procurement, project milestones, operations and much more.
Benefits of Dynamics 365 ERP for EPC industry
The main difference between Statistic and Statistics is that the Statistic is a single measure of some attribute of a sample and Statistics is a study of the collection.
Robust & Flexible Financials
Completely GAP, FASB and DCAA compliant and capable of supporting your business today, but easily adoptable to support whatever changes the future may bring.
Robust Construction Accounting
Support for Project Accounting, AIA billing, change order management (both owner and subcontract), sophisticated budgeting and forecasting and visual analytics delivered to your email with your morning cup of coffee.
Equipment Management
Effectively place and utilize high cost equipment across multiple projects to maximize equipment ROI.
Material Management & Fabrication
Manage all of your materials and procurement processes in the warehouse and in your mobile field service trucks. Easily import BOMs from BIM solutions and manage the fabrication needs in real time, with complete project visibility of committed and actual costs.
Sophisticated Scheduling
From simple to complex we can support all your scheduling needs.  Resource management solutions range from user friendly and powerful Service and Project based dispatch board to full featured Microsoft Project that's integrated to the overall system.
Subcontract Management
Handle all your subcontract needs: Subcontractor compliance, RFIs and Submittals, Lien Management, Change Orders and any other needs.
We help to grow your business with ERP solutions best suited to your needs. 
Microsoft Dynamics software suite
Try the entire family suite of Microsoft Dynamics 365 business solution to create a hyperconnected business that links sales, HR, operations, finance, supply chain, etc.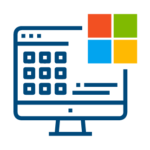 Dynamics solution by need
Looking for a specific solution to your organizational challenge? Choose specific modules which work seamlessly together and scale them as your organization grows.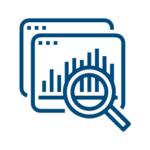 IF data is the new oil then data analytics tool from Microsoft are its refinery. Accelerate our business productivity and efficiency with data visualization and analytics.
Hear about us from our trusted clients
We were not sure if Azzarosol is going to do anything different from what we have already been doing. But they were confident of turning things around for us within the first few months, I was startled to see the enhancements in productivity, efficiency .
Things were not going as we envisaged when it came to ERP implementation. However, Azzarosol provided a timely solution to get things back on track. They are reliable, experienced, and most importantly come at a great value for money".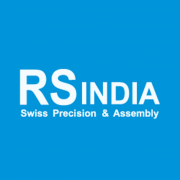 I am not sure how we were able to run our business before Dynamics business central implementation. It has enabled us to focus on the core of our business whilst all the processes are taken care of in an efficient manner. Azzarosol has become our partner of choice.
What a great difference a great partner can make. We have done more with our business in the past 1 year than we have in the past so many years. Partnering with Azzarosol has brought speed, efficiency and accuracy to our business
Ready to partner with our expert team members?